Alright, Growtopians. Let me get straight to the point.
I love the celestial aesthetic of the Crown of the Cosmos, supplemented with its wondrous planet animations and sun animation in its center. For me, I see it as a spectacular head item for those who wish not to use any wings.
EDIT: When I first posted this thread, I wasn't aware of the fact that the price was increased to combat gem inflation. For that, I apologize 🙏
Anyhow, I've made an honest review as well as a video entailing everything you need to know about the Crown of the Cosmos, available below: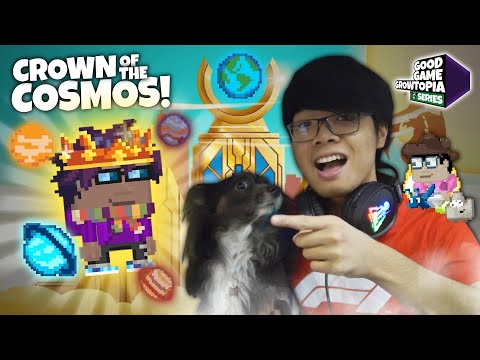 ---
✔
Please share the video with your friends and colleagues! I do hope this reaches more people. 🙏😭
FAQ and Additional Notes
✔ Does this item have a pickaxe effect?
Answer: No.
✔ Why is this item expensive?
Answer: According to the Dev Diary for January, 2021,
"Another thing, that I'm sure the eagle-eyed amongst you have noticed, is the new price for the Item of the Month. We have tweaked this for 2021 to keep the IOTM feeling a little more exclusive and help continue to maintain the value of the items when they are no longer on sale."
Some quick notes about the Crown of the Cosmos:
1. Trails of celestial bodies/planets appear when the player moves.
2. This is a head/hat item.
3. This has a double-jump effect.
4. A sun animation can be seen at the back of the player when this item is equipped.
5. A golden planet with rings can be seen circumnavigating the player when this item is equipped.
6. This item can be transmuted.
7. This costs 350,000 gems in the store.
8. When equipped, the text "Cosmos, I command thee" appears.
Personal Comments and Honest Opinions:
1. I'm rating this a 7.5/10, mainly because of the monetary value this has. Should it have been cheaper, my rating might've been significantly higher.
2. I don't think the price for this item makes it worth buying.
That's all!
Cheers,
Ahrcéus