Hey Growtopians!
Ahrcéus here. This thread is in no way leading players to shift to Genshin Impact and leave Growtopia, but merely sharing how Genshin Impact is a game that
is
worth your time. I recently played it and it offers a fantastic open-world experience. It's a Gacha game which entails Anime/Manga-esque features. Genshin Impact also offers a refreshing change to players who want to try new games; you can unlock new characters, explore dungeons, cook food, converse with NPC's, and
even play with friends!
For those who might be asking, yes, it is a
free-to-play
action roleplaying game (RPG); I believe it is also playable through mobile devices. It has a spectacular story (which I am currently progressing through), and you can get to choose between a female or male main character to play as. I love the soundtrack that plays when you venture across the lands of Teyvat. The artwork is phenomenal as well. Additionally, you can even
read in-game books
inside the game's libraries (who wouldn't love that?)!
My favorite character so far, aside from the main character
Aether
, has to be
Venti the Bard.
I am a bard myself (poet/orator) and I dig his archer and bardic aesthetic. ✔
If you play Genshin Impact, let me know who's your favorite character below!
I won't spoil you all the fun, you guys definitely have to play Genshin Impact. But of course, don't leave our good old Growtopia as well (your choice anyway).
The game is available through this link:
https://genshin.mihoyo.com/
---
✔
Oh, and if I may just plug this in.
I also uploaded my first look and gameplay on Genshin Impact, so if you want to get a feel for the game, you may watch my video! 👇👇👇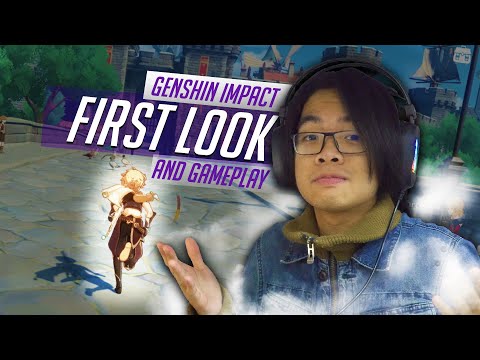 ---
✔ PART 2 of my Genshin Impact Walkthrough is out!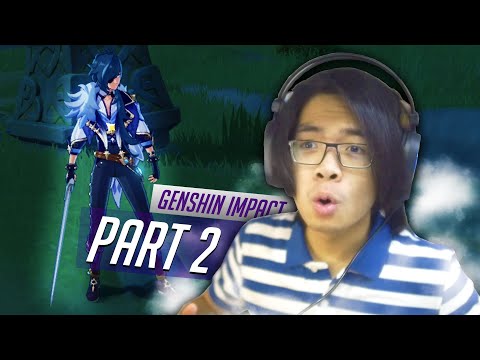 Thank you very much, Growtopians! Hoping to see you in Teyvat!
Safe travels

Cheers,
Ahrcéus