Hey there, Growtopians!
It's me, Ahrcéus, back with another episode of Good Game Growtopia!
Overview
Last week, the GG3 and I have created GG3GIVES - our very own ALL-FOR-FREE shopping world in Growtopia! I actually posted an announcement to our Grand Opening in the forums as well. In this episode, we practically gave away
100+ items for FREE
and 15+ World Locks! This video documents everything, and I hope you guys could share this video so that our message gets spread!
Why Did We Do This?
We felt like this is a great way to give to the Growtopia community, as well as inspire others that Growtopia should be a game where people are united as one. We
punch, build, and grow together,
right?
Can This Get VOTW?
I know most VOTW entries are often short and unique. I felt like aside from being a gameplay video, this is actually one that comes with a purpose: to give and share with the community. Plus, this video is under 30 minutes, which is the cut-off point for VOTW entries. So guys, please help us out!
#HelpUsGetVOTW
Video Details
Here's a link to the video! It would help out a lot if you guys could
share
this with your friends or anyone you know who plays Growtopia. So much effort was placed to concoct a video such as this, and your simple viewing would help greatly!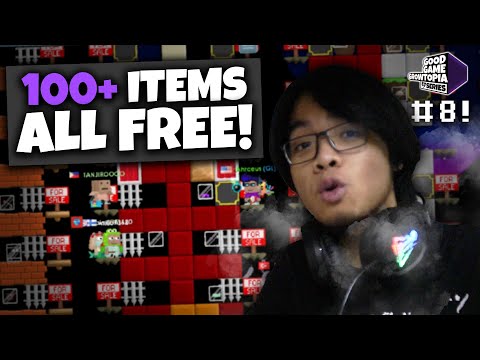 Thank you, Growtopians! Have a good one!