Nominating DropsteR's videos!
Yeshi, even though I don't know much about her, but I appreciate her work. She made me 1 or 2 songs in gt specially for me during my early years in gt & I'm quite grateful for it. Was just scrolling through votws [with a greed intention to get a growie its 80dls] But it ended up with me scrolling through her videos late into the night like 4am and reminded myself of the innocent times I had in gt in 2013 to 2015 era. Decided to help nominate her videos as Votw even though she have long been inactive. Thanks for reminding me of the nostalgic happy times i had in gt dropsteR. Good luck in your endavours!
1) If Growtopia was a visual Novel Growtopia X pokemon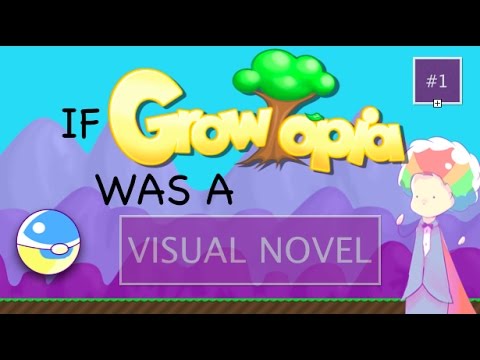 I found the animated version of Hamumu to be rather cute xD. Also, the fact that the battle pet update is seen as rather redundant now reminds me of the time where i kept going to battlepet and showing off my cute reindeer healing deck! Nostalgic!